Early Black Friday Savings in the Mixcraft Store!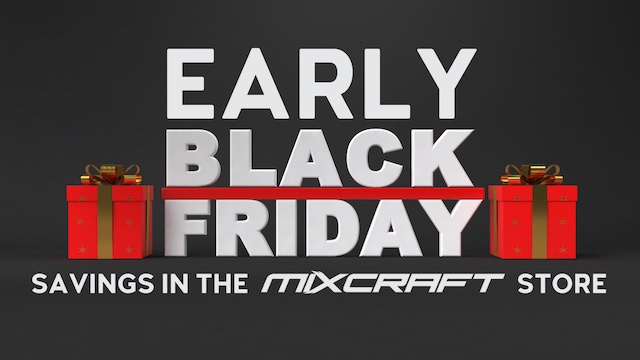 Why wait until November 24th? Get to the front of the line now to grab these incredible deals on premium plugins from select third-party manufacturers!
Antares products such as Auto-Tune Artist, Auto-Tune Pro X, and Harmony Engine at 50% off!

Audiomodern's Freezr, Riffer, Playbeat 3, Loopmix, Chordjam, and their Plugins Bundle at colossal savings!

Cherry Audio's Polymode Synthesizer... only $5!

Popular Baby Audio effects plugins such as Super VHS, Transit, Crystalline and the retro BA-1 synthesizer for up to 60% off!

D16's hit instruments and effects like Repeater, Toraverb 2, Drumazon 2, and Lush 2 for up to 70% off!

Starting Sunday, November 19th: even more massive seasonal savings, but you'll have to check back to see them!
Make the Mixcraft 10 Store tab your one-stop shop for deals throughout the season, or check it out online!