Mixcraft Exclusive! Polymode Synthesizer Sale - $5 for a Limited Time!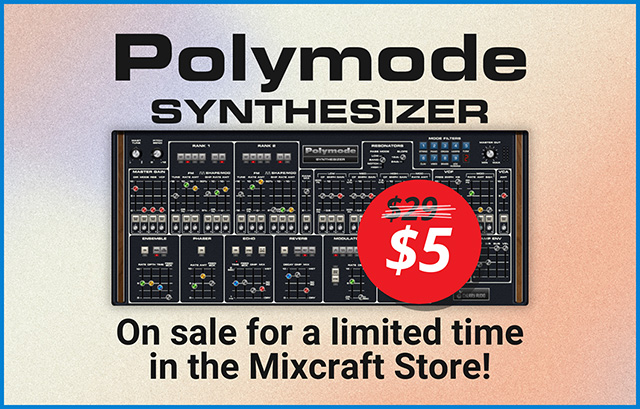 A Mixcraft Store exclusive! Cherry Audio's Polymode Synthesizer is on sale in the Mixcraft Store for only $5, over 80% off the regular price, throughout November.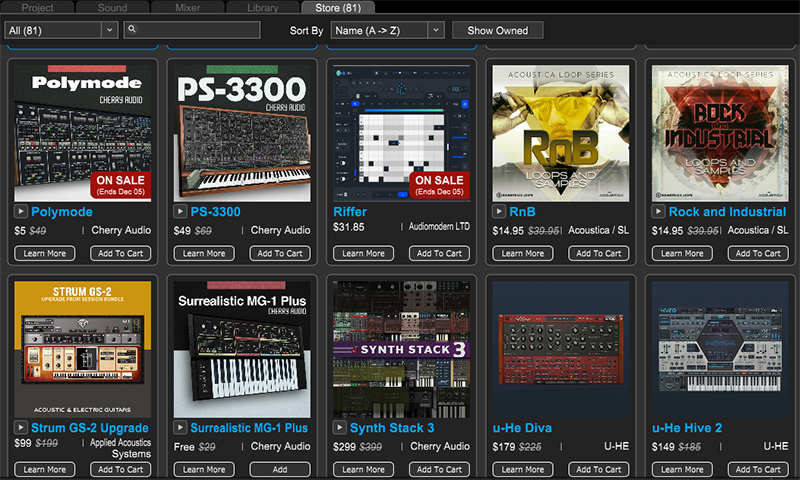 Polymode is inspired by the groundbreaking Moog Polymoog synthesizer. One of the world's first polyphonic synthesizers, its unique multiple parallel filter implementation and mod routings give it a sound like no other synth. For those anxious to dive in and create, Polymode Synthesizer includes over 150 incredible presets from veteran industry sound programmers, as well as recreations of the original Polymoog front-panel presets and spot-on "Vox Humana" string/choral patch, originally made famous by New Wave legend Gary Numan.
The Mixcraft Store Polymode Synthesizer Sale is on now and runs until December 5th, so don't miss it!
Also new from Cherry Audio in the Mixcraft Store is the new PS-3300 synthesizer, an exactingly faithful virtual analog emulation of the colossal and ultra-rare semi-modular analog polyphonic synthesizer released by KORG in 1977. Cherry Audio has pulled out all the stops to accurately recreate and update this mythical monster synth, from its massive stacked sonic character and signature multiple‑resonator sweeps to the considerable patching capabilities that distinguished the PS-3300 from all other polysynths of the era.
MusicTech recently awarded PS-3300 with a 10/10 Excellence Award in their latest review, praising it for its sounds "reminiscent of Vangelis or of sci-fi soundtracks," 360+ professionally designed presets, and citing the "crazy depth of editing that you can perform making it suitable for a wide range of applications, from electronic music to scoring and contemporary sound design."
PS-3300 is available now in the Mixcraft Store for only $49.