Mixcraft 10.1 Update Now Available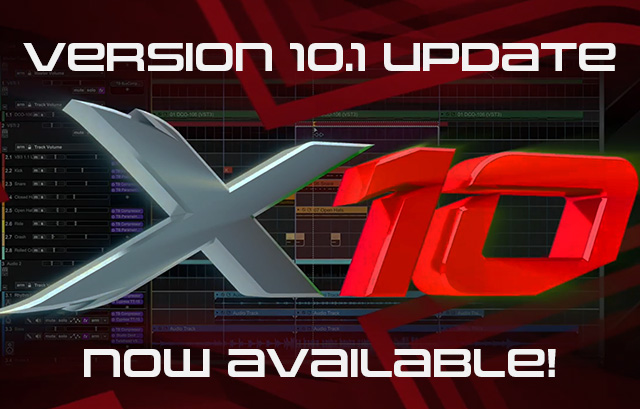 Mixcraft has been updated to version 10.1 to reflect the rock-solid improvements made in stability, usability, connectivity, and support recently added to Mixcraft 10. To our amazing customers, thank you for your invaluable contributions to Mixcraft 10's development. Your reports and feedback have been incredibly helpful in identifying issues and areas for refinement.
The Version History page details over 150 notable changes made to Mixcraft 10 since its initial release in June. If you've been waiting to upgrade or take the free test drive, there's no better time to find out why Mixcraft 10 is the DAW that's In Tune with You!
If you're already using Mixcraft 10, click that Update Available button (or download here) and find out why one fellow user says, "After upgrading I'm noticing a sizable uptick in performance. Just want to say great work to the team for continuing to optimize the product post launch!"