MIXCRAFT 10 RECORDING STUDIO INCLUDED EFFECTS
TB BARRICADE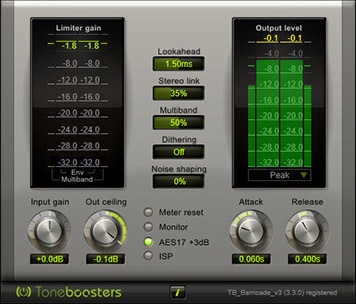 Barricade is a mastering-grade true-peak compressor and limiter. It's super useful for maximizing the output level of mixdowns without nasty, squashy side effects.
TB BUS COMPRESSOR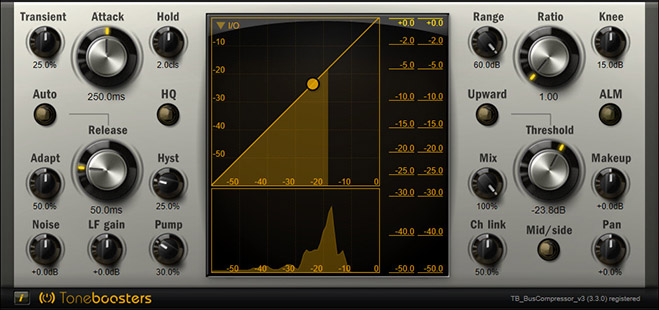 TB Bus Compressor is a full-featured stereo bus comp that can be used for glueing together completed mixes, subtly (or not subtly) crushing drum busses and more. Its extensive graphical displays offer plenty of visual feedback.
TB COMPRESSOR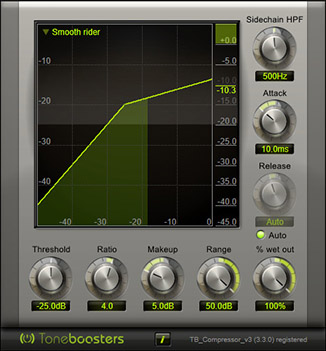 Compared to the TB Bus Compressor, the TB Compressor is intended as more of a general- purpose compressor and works great on individual tracks such as vocals, bass guitar, piano, etc.
TB DE-ESSER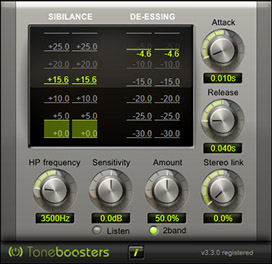 Does the TB De-esser reduce sibilant vocal "S" sounds? De-yes it does! It's also very easy to use and includes extensive metering for excellent visual feedback.
TB PARAMETRIC EQUALIZER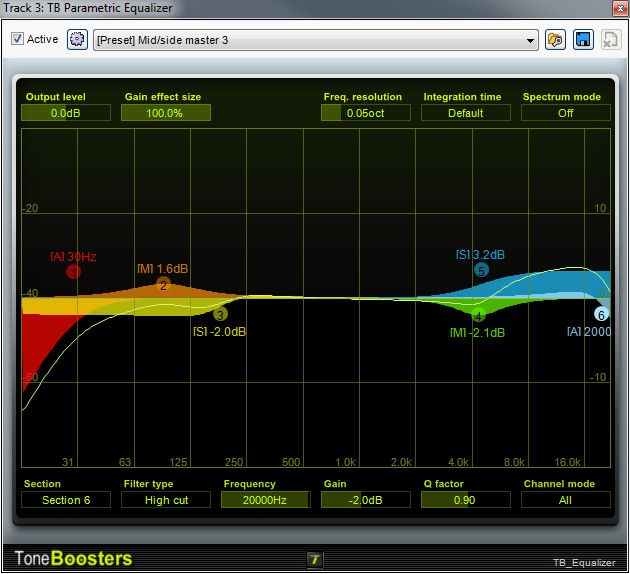 The key to a good mix is proper EQ'ing, and this graphic parametric equalizer features a gorgeous interface, six color-coded frequency bands, six filter types, spectrum analysis, and the ability to independently EQ the mono (Mid) and stereo (Side) portions of stereo material.
TB MULTI FX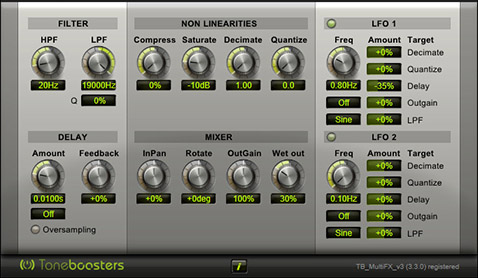 The TB MultiFX plug-in is a seriously capable effects processor! In addition to flanging, chorus, phasing and other types of mod effects, it can also do tons of delay, filter, decimation, and bit reduction effects, in all manner of combinations.
TB REVERB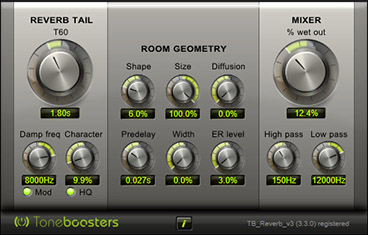 TB Reverb is a silky smooth, warm, lush reverb for creative and all-purpose use.
VOXENGO BOOGEX AMP SIMULATOR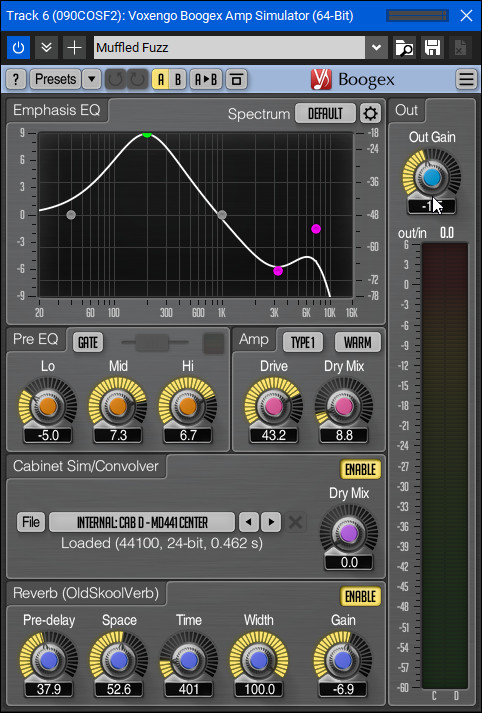 Voxengo Boogex Amp Simulator is a carefully modeled guitar amp simulator with extensive boost and cut filtering, and numerous guitar cab and mic emulations.
VOXENGO SPECTRUM ANALYZER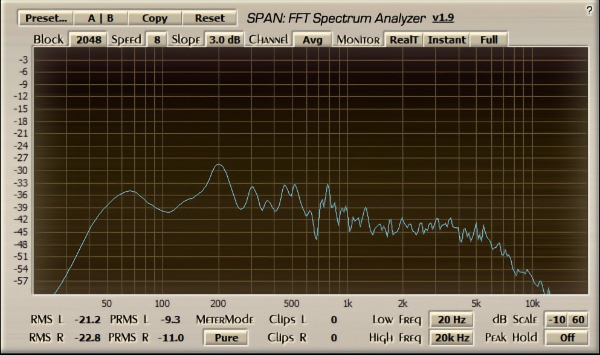 Voxengo Spectrum Analyzer is a supremely powerful tool for viewing the frequency spectrum of audio content. This is great for learning about audio frequencies and refining mixes. (Voxengo Spectrum Analyzer needs to be currently viewed to use it, so remember to click the Edit button in the Effects List or double-click the channel's FX button.)
EZQ EQUALIZER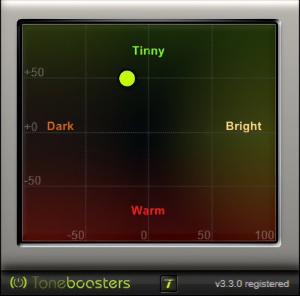 There's no easier way to EQ tracks! Instead of adjusting numeric parameters or spinning virtual knobs, EZQ lets you move a dot within a 2D plane to quickly impart brighter, darker, warmer, or tinnier sound characteristics.
GTUNE GUITAR TUNER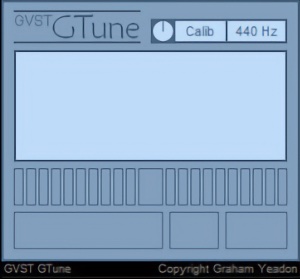 GTune guitar tuner can be used for guitar and bass tuning or for tuning other monophonic instruments such as flutes, violins, and synthesizers. This effect does not alter audio in any way.