STORE TAB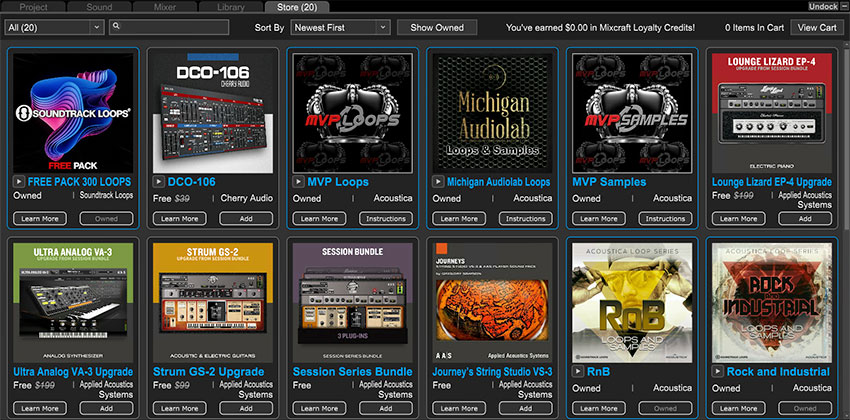 New for Mixcraft 10, the Store tab allows super simple in-app purchases of virtual instruments, loop collections, and more. (We're still working on how to send a T-shirt through a Wi-Fi connection...)
---
STORE TAB MENU BAR

FILTER POPUP MENU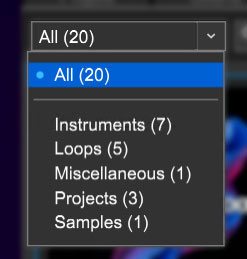 Click and select in this menu to filter what types of items appear in store window.
SEARCH FIELD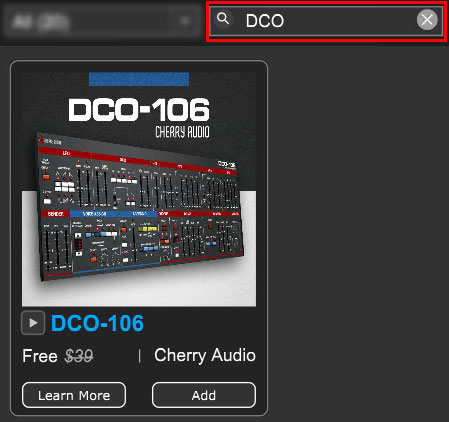 Click in the text field next to the magnifying glass icon, and type a keyword to search the online store.
SORT BY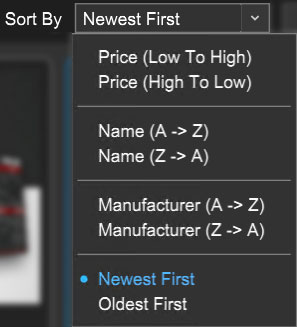 This popup menu specifies how store items are displayed.
SHOW OWNED

Enabling this button displays only items you already own (and is fun to say quickly).
MIXCRAFT LOYALTY CREDITS
You'll see a message in the top menu that says "You've Earned <dollar amount here> in Mixcraft Loyalty Points!" As you make purchases, you'll receive credits that can be redeemed toward future Acoustica Mixcraft Store purchases. This display will show your current credit amount when logged in.
NUMBER OF ITEMS IN CART
Displays the number of items in your Mixcraft Store cart. You knew that.
VIEW CART
Displays the number of items in